Laboratory Catalog from Reagecon
Lab consumables (5828)
Occupational safety / Security (1549)
Analytical measurement and testing (2029)
Stirring, Shaking, Mixing (1082)
Sample preparation (2063)
Distillation, Separation, Filtration (4410)
Heating and cooling technology (2323)
Liquid Handling (2905)
Vacuum technology (538)
Optical instruments and Microscopes (897)
Cleaning and sterilization (779)
Environmental-, soil-, water-, food analysis (1019)
Life Sciences, Biotechnology (1253)
Chromatography (2086)
Reagents and Standards (2305)
Chemicals (849)
Clinical (705)
Culture Media and Supplements (310)
Chemicals for varying laboratory applications including analytical, chromatography, life science and general chemistry. Reagecon's product range now includes specialised solvents for today's modern laboratory analysis or synthesis. The range of solvents we supply include Laboratory HPLC Solvents, Laboratory Analytical Solvents and Laboratory General Purpose Solvents for total satisfaction. This wide range of high purity solvents will help achieve accurate, reproducible, high resolution analytical and preparative separations.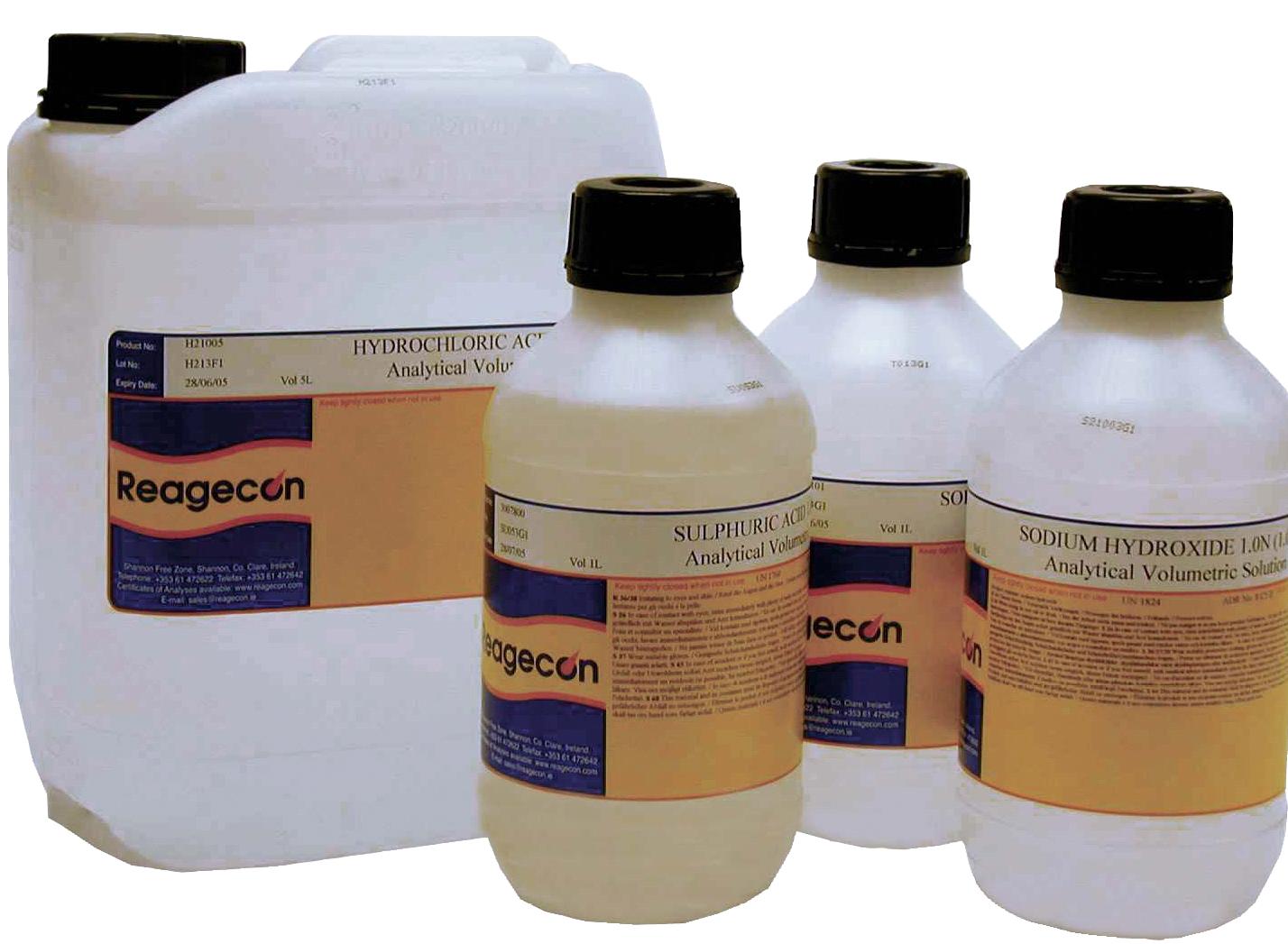 Laboratory Reagents Catalog
Reagecon are one of the largest producers of chemical standards and reagents in the world. Reagecon manufacture more than 2,000 Reagents, Standards and Buffers namely pH, conductivity, European Pharmacopeia, ISE,AA, ICP,redox, hazen electrode care and maintenance, TOC, milk testing, indicator solutions, feed analysis and many more.
Analytical Reagents and Standards
Analytical Volumetric Solutions
General Laboratory Reagents
European Pharmacopoeia Reagents
pH buffers

Consumables for CTC PALs such as syringes, plates (DW96 / MT96 etc.), valves and valve parts as well as vials and caps are handled by Crelab Instruments. Please order the parts or consumables you need through this site or call us.
Porvair Sciences, specialists in the manufacture of microplate products, serve Life Sciences, Biotechnology, R&D and Molecular Biology with microplate solutions for all applications, from sample preparation to high throughput screening via our global distributor network.
Our range includes vacuum manifolds, sealers, evaporators and microtiter plates in all popular styles; deep well and shallow well storage plates, assay plates, luciferase reporter gene plates and liquid handling reagent reservoirs. We also provide custom microplate products for life science research. Our vacuum manifolds, essential for 96-well SPE sample preparation, are designed to work with most popular filter plates, including Waters, Millipore, Qiagen, Whatman, GE Healthcare, Varian, Biotage and, of course, Porvair.
Catalog from Postnova